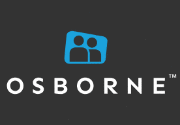 Sales Support Coordinator - Osborne
Dublin 18, Dublin
Based in Sandyford, Dublin 18, this International IT Company are looking to grow their sales administration team. This is an excellent opportunity to join a fantastic team and be given the opportunity to grow and gain new skills. This is a fast paced environment . The role itself is working within a team who support all the operations team so the

Duties:
Support the Operations Team in all aspects of the business to include scheduling and training.
Liaise with clients on sales reports.
Gather all information required by sales team to create reports.
Help and assist in the creation of tenders and contracts
Have the ability to full take ownership of you role.
Work within timelines and KPI's
You will most likely be suitable for this role if
You have worked in a sales driven environment
Have min 3 years as a sales support administrator
Have mastered all skills in administration
Be comfortable liaising with all levels of management
Have excellent customer service skills
Have an excellent Can do attitude.
For more information please apply through the link provided for the attention of Lesley Meyer or call Osborne on 01 5252457
For more information on all of our current jobs visit www.osborne.ie