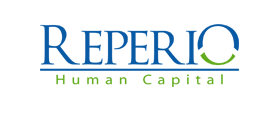 Salesforce Business Analyst - Contract (Dublin) - Reperio Human Capital Ltd
Dublin, Dublin
Salesforce Business Analyst - Fluent Portuguese (Daily Rate Contract, Dublin)
I have an excellent opportunity for an experienced Salesforce Business Analyst. Must be fluent in Portuguese.
My client is looking for a confident and highly skilled individual to join their team on a daily rate contract basis.
This is an initial 6-month contract with a competitive daily rate based in Dublin.
Job Requirements:
At least 5+ years' experience in Salesforce Business Analysis
Fluent in Portuguese
Must have strong/recent Salesforce experience
Systems/IT/CRM Background beneficial
Prepare requirements, specifications, business processes and recommendations
Elicit functional requirements through various communication channels, including face-to-face
Creation and delivery of requirements, planning documentation, features and functional specifications, business process flow design and recommendations on scope
Identify and document system deficiencies and recommend solutions
Salesforce certifications highly beneficial
Agile experience
For more information, contact Scott Hool confidentially on 01 571 3000 or email your CV to
s.hool@reperiohc.com
Reperio Human Capital acts as an Employment Agency and an Employment Business.