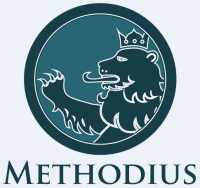 Salesforce Developer - Methodius
Dublin, Dublin 2
My client, a growing a Multinational with a its centre of excellence in Dublin is looking for an experienced Salesforce Developer.
The successful candidate will take on the role of Application Owner and subject matter expert in one of the systems implementations built on Salesforce. You will be key in defining and implementing solutions to meet business needs and support growth. You will work with a wide range of people - developers, QA engineers, Product Owners, senior stakeholders. Range of responsibilities is varied - managing the day to day operation of the system, sprint deliveries, involvement in initiatives & projects across the company. You'll ensure smooth delivery process based on the roadmap, driving solution & technical design across various projects, monitoring systems health & performance, identifying flaws & suggesting improvements.
You'll be comfortable working with data as the system you'll be responsible for is the source of Master Data for different entities in the business.
You'll a friendly and supportive multinational team. An opportunity to play a key role in defining & evolving a hugely diverse enterprise level system of information. Opportunities to learn about other systems & technologies used in the co, as well as expanding this portfolio
Experience
3-5 years of development/software engineering experience of which at least 2 years must be in Salesforce Development. Background in programming/software eng (can be in similar field e.g. Java, C#/++, APEX). Able to establish rapport with both tech/non-tech stakeholders at different seniority levels as well as other team members. Good understanding of web service integration patterns in general as well as specific Salesforce considerations.
Fluent English verbal and written communication skills. Good understanding and comprehension of software delivery lifecycle, knowledge of agile methodologies and source control. Comfortable in dealing with ambiguity & driving issues to closure. Experience working with Data (MySQL, MSSQL or other.). Good analytical and problem solving skills.
Advantageous: Experience with Salesforce Lightning & Related technologies. Relevant Salesforce Certifications. Understanding of Service Oriented Architecture
Permanent role, Dublin City centre. Excellent package and salary.
Please do not hesitate to Contact David Coyle at 01 6351748 or email david@methodius.com

Annual Bonus. Health, Dental and Life Insurance, Pension and other