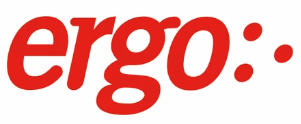 SCCM Consultant - Permanent - Ergoservices
Wicklow
Overview:
Ergo are the Largest Microsoft Partner in Ireland we employ over 400 people. We have some of the largest Corporate and public Sector, this role offers you an exciting opportunity to work in a wide and complex range of Dynamic complex environments.
We are seeking an SCCM Consultant with strong System Centre Configuration Manager and Windows 10 experience.
The position will work closely with the other groups in the Infrastructure Engineering area - networking, data center, storage, security and architecture. The role will involve engagement on multiple customer projects.
You will be an active member of one of Ireland's leading Infrastructure Practices and contribute to its ongoing strategic direction and success.
Key Responsibilities:
Designing and deploying solutions for Active Directory, Group Policy, Windows Deployment.
Recommend solutions using System Centre Configuration Manager OSD.
Have an ability to lead in-depth technology discussions, articulating the business value of Microsoft Platforms solutions and advising customers on the integration of complex Active Directory infrastructures in a highly distributed environment.
Create and maintain comprehensive documentation as it relates to IT topology, equipment, and configuration(s).
Provide technical training to customers when needed.
Desired Skills:
6 years plus years technical consulting delivery experience in Windows related technologies.
Microsoft Systems Centre Configuration Manager (SCCM) - Infrastructure Design & Implementation.
Windows client deployment experience with Windows 10.
Group Policy configuration and management at an advanced level.
Understanding of related technologies including System Center Configuration Manager, Active Directory, BitLocker (MBAM), Windows Image and Configuration Designer, and Migration Tools.
Intune, Azure AD, Microsoft Enterprise Mobility + Security.
Relevant Microsoft accreditations.