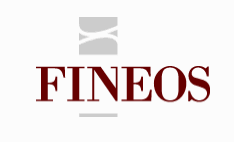 Scrum Master - Fineos Corporation
Dublin 3, Dublin
FINEOS is a global market leader in core insurance technology for Disability, Life, Accident and Health.
We help our customers care for the people they serve through the delivery of superior insurance technology. Our Mission is to be the 'global market leader of group and individual insurance technology on a single software platform'.
FINEOS people are customer-centric, team players and high achievers. Our environment is built on trust and collaboration, where we challenge positively, innovate and collaborate to deliver great results.
The Role of a FINEOS SCRUM Master:
As a SCRUM Master within the broader program of work you will be responsible for:
Facilitating one or more SCRUM teams, who are responsible for delivering an assigned stream of project delivery work from high level concepts through to production ready code.
Managing technical and business inter-dependencies between Agile development teams both internal and external.
Complete backlog planning, estimation, risk management, sprint and release planning activities as required.
Ensuring standards are followed, including the generation of appropriate documentation and the meeting of story acceptance criteria.
Measurement, tracking and review of development/quality/delivery and team effectiveness KPIs
Act as an escalation point for team issues when they occur.
Ensuring SCRUM effectiveness and constantly improving the team working practices through retrospectives.
Facilitating the team's progress toward the project goal, and also ensuring each iteration has clear goals, and keeping the team focused on these goals
Communication with internal and external interested parties and stakeholders.
Coordinating with Senior Project and Program Management to implement risk management and stakeholder engagement strategies.
Advising senior management of issues and/or risks to stakeholder relationships as soon as they arise so risks can be managed effectively.
Responsibilities:
Ensure that the SCRUM team is set up to achieve the project deliverables.
Ensure that sprints are managed in accordance with FINEOS processes and controls, with any impact to capacity and delivery made clear in terms of impact on time and risk.
Ensure that Sprint issues and risks are identified, recorded, managed to resolution and assessed in terms of broader project impacts.
Provide input which can support detailed project reporting & metrics to be produced to support overall program planning.
Responsible for ensuring that you and the project team are following FINEOS Agile project processes at all times.
Responsible for working with Project and Program Management to ensure resourcing for your project is correct.
Responsible for working with the Project and Program Management to ensure accurate forecasts are provided for your projects.
Requirements:

The suitable candidate would ideally possess most of the following:
Formal background in IT, SCRUM, Project Management or Insurance related disciplines.
5+ years related work experience for a software product company and/or IT responsibility for an insurance company.
Proven experience delivering large, complex software product solutions in an Agile manner.
Agile / Scrum Certification or Experience is essential.
Experience working in a vendor environment, as the vendor or the client working with a vendor.
Strong project management skills with experience of project management methodologies.
A recognized customer centric focus with a commitment to satisfying Client and FINEOS Business Objectives.
Strong decision-maker with proven leadership skills and an ability to come across as an authority figure when required.
Excellent communication skills, verbal and written.
Proactive and energetic in the work situation, seeking to get things done and able to deal with a variety of tasks.
Ability to create a positive, innovative and engaging working environment.