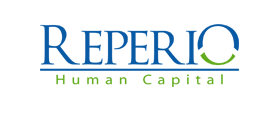 Security consultant - Reperio Human Capital
Dublin, Dublin

Cyber Risk Adviser



Description



Our Client an MSP organisation is currently recruiting for an Information Security Specialist.

The Successful candidate will consider regional information security and the framework for global security programmes so must comply with business and regulatory requirements.



Key Responsibilities:



You will have the ability to work with corporate sectors and be able to understand regulatory changes that have an impact on the business such as standards, security polices and baselines with this you should have the ability to communicate effective changes for the business.
Have a strong technical background and understand a wide range of network infrastructure technologies and be able to assess, create, test and execute security policy.
Be proactive and research information security technologies and practices.
Audit and conduct regulatory assessments experience
Evaluate security risks for crucial cybersecurity initiatives
Provide advice to internal customers on potential information security risk, compliance standards and baselines.
Evaluate technical threat areas and provide solutions and training for avoiding, identifying and reacting to exposures.
Remain flexible in your role so must aid in a management role and functioning role
Requirements:
5 years' experience in an information security role
Degree educated in information security would be favourable
Experience writing high quality GRC reports
You will be a strong team player who enjoys working in a fast-paced environment
You will be a self-starter who is keen to research further into cyber security such as NIST and regulatory standards and have some experience in applying these standards for example PCI, ISO 2k
IBM Radar, CCNA, CCNP, CEH, OSCP/ Related security certification advantageous



For more information on this role please contact Peter Raine at Reperio Human Capital 015713000

Reperio Human Capital acts as an Employment Agency and an Employment Business.

45,000 - 65,000 per year
pension, bonus