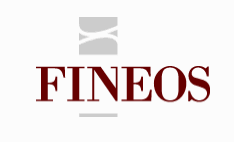 Senior Analyst (Java UML AGILE) - Fineos Corporation
Dublin, Dublin D3
FINEOS has exciting opportunities for experienced Product Analyst based in Dublin within the Product Development Team. 
As a Product Analyst you will be involved primarily in the initial phases of a project, interacting with our in-house Professional Services consultants and/or external clients in defining Requirements, developing Solutions including PFR and Analysis documentation construction. 

The primary outputs are detailed enhancement specification documents. The Application Analyst is comfortable with detail and complexity, proactively pursuing new ways of implementing product solutions to business defined processes. They require strong communication skills, have both business and technical focus and will work under the guidance of the Analysis Team Lead. 

Role: 
• Support FINEOS bid teams in generating solution ideas and high level estimates.
• Assist FINEOS Business Consultants during requirements gathering. 
• Analyse requirements, identify matches to existing product functionality and identify  application gaps. 
• Generate technical proposals for addressing application gaps. 
• Produce estimates for each technical proposal. 
• Produce detailed functional specifications for technical proposals, to be used as the basis for development. Includes changes to the entity model, processing logic and user interface. 
• Support the Development and QA Team during the construction and quality assurance phases of a project. 
• Take responsibility for each work package through the design, development and quality assurance phases of the project. 
• Act as a pro-active member of the project team. 

Requirements: 
• Minimum 4-6 years' experience in the software industry, with at least 2 years' experience in an Analyst role. 
• Knowledge & understanding of the financial services industry a distinct advantage 
• Ability to translate business requirements to technical specification is critical to this role. 
· Promote and live the FINEOS values and increase positive relations with team, customers, prospects and partners.
• Experience in structured analysis and design methods. OO Analysis and Design a distinct advantage. 
• Good process analysis and mapping skills. 
• Experience in modelling complex data in a structured and flexible manner. 
• Strong understanding of current technologies and integrated I.T. systems 
• High energy self-starter with ability to set priorities and work to tight deadlines. 
• Pro-active team player who can take responsibility for their work, and follow it through to completion. 
• Good logical and analytical skills. 
• Excellent communication skills, with ability to explain complicated processes and concepts to non-experts. 
• Previous experience working with customers also an advantage.
                     FINEOS is an equal opportunities employer