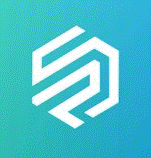 Senior Angular Developer - Software Placements
Dublin, Dublin
Overview:
JavaScript, Angular, UI, 1 year contract, €Neg, 3+ years, Dublin city centre.
Detailed Description:
The client:
Our client is a dynamic technology company based in the city centre who are currently looking for a UI developer
Role:
Reporting directly to the CTO, you will join a global, multi-functional Technology Team and will be instrumental in the full software development life-cycle. This includes, but is not limited to, requirement gathering, design and development through to deployment and post-release.
We are looking for a candidate who is willing to grow alongside our innovative, high-growth company. The role will have scope to evolve based on the candidate's desire to learn and become involved in other technical fields.
Required Skills
Excellent knowledge Angular 2+
Required web development skills : HTML5 / CSS3 / Javascript
TypeScript and ES6 would be a good plus
Good knowledge of Angular UI Boostrap, and SASS / LESS
Experience working with RESTful APIs
Experience working with javascript promises and asynchronous functions
Solid experience using GIT
Being at ease on Linux is required
Knowledge / awareness of the security aspect of web sites is important
Beneficial Skills:
Testing tools for unit and end-to-end tests such as Karma / Protractor
Web Sockets / Web Hooks (as a plus)
Experience with Node.js (grunt tasks) and Bower (Webpack) as a plus
Modern Python web frameworks. eg Flask, Django
Agile Software Development
Python and common frameworks (as Flask) is a plus
SQL (preferably Postgresql)
The Rewards:
As a reward for your commitment to this role you will receive an excellent salary and a competitive benefits package.
Contact:
Please contact Michael Brennan at Software Placements on +353 (0)1 525 4641 or email your C.V in Word format through the link provided.