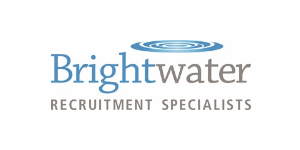 Senior Automation Engineer - BRIGHTWATER SELECTION (CORK) LIMITED
Cork, Cork
A multinational financial service organisation requires a Senior Automation Engineer to join the technology group based in Cork.
Automation Engineering is a strategic function that is being expanded in the Technology Operations group. Technology Operations provide infrastructure services, and technical operations, to ensure delivery of stable, secure and performant products to customers. Automation Engineering is a transformative role within Technology Operations, working to apply automated solutions to infrastructure and operations problems.
As a Unix Automation Engineer you will leverage various tools such as Ansible, Tower (AWX), and python scripts to offer successful automation strategies and solutions for Technology Operations globally in the Unix (Solaris) and Linux (RHEL, Amazon Linux) realm.
What you will do:
You will be using Ansible playbooks and/or python scripts, identify, groom, and create automation solutions within Technology Operations, such as application processes and deployment, and infrastructure operations by working with various teams
You will fulfil existing automation requests from a Jira backlog
You will participate in peer code reviews (pull requests) to ensure technical and operational code integrity
You will document new and existing automation solutions
You will contribute on administration and maintenance of automation platforms such as Ansible Tower, BitBucket, XLD
What you need to do the job:
You have 5+ years of hands-on experience in automation and/or coding and Unix/Linux system administration
You have Proficiency in: Ansible playbooks, Tower (AWX), Python, GIT
You have experience in work management tools (Jira), Documentation/Wikis (Confluence), SCM (BitBucket)
You have ability to engineer and propose new automation solutions
You have Experience in any of the following, or similar, is a plus:

Develop custom Ansible modules
Windows infrastructure automation
BitBucket
Confluence
Jira
AWS CodePipeline or other deployment automation platforms
Databases including Oracle, PostgreSQL, MySQL

You are self-motivated, innovative and analytical with strong attention to detail and the ability to think laterally for problem solving.
Please contact Leonie Gleeson on 0214221000 to discuss this job in full.