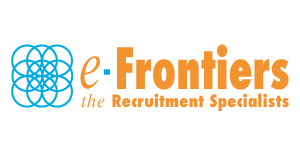 Senior Automation Test Engineer - E-Frontiers
Dublin City Centre, Dublin
Senior Automation Test Engineer
Our client is on the lookout for a Senior Automation Test Engineer to join at a critical point in the development of a market-leading solution. The ideal candidate will lead QA in the scrum team; identifying test cases, developing and running automation tests, and providing input on new features.

You will be responsible for:
* Performing a wide range of test activities such as; functional/non-functional, regression, performance testing, UX/UI testing, exploratory testing, etc.
* Implement automated test strategies, develop and run automation tests
* Investigate test failures, raise bugs and work with development teams to resolve issues
* Develop test plans and scripts from business/technical requirements and specifications
The skills you will bring:
* Extensive experience of multi-tier test automation and test methodologies, tools and frameworks
* Three years plus experience in a Senior Software Testing role in a Microsoft Windows environment
* Clear understanding of the role a tester plays in the full systems development life cycle
* Experience of test-driven development (TDD) and behaviour-driven development (BDD), Java and Selenium.
Desirable Skills
* ISTQB Foundation Certification
* Experience of working with iSeries
* Cucumber and Gherkin