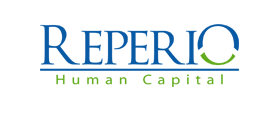 Senior BI Developer - Reperio Human Capital Ltd
Dublin, Dublin

DESCRIPTION

My client is looking for someone to take up this exciting role as a Senior BI Developer! If you are versatile and creative then this is the job for you as you will face some complex issues along the way.
SENIOR BI DEVELOPER - DUBLIN - 12 MONTHS
THE ROLE
This role will require that you have experience with tools such as Tableau and Power BI. You will be responsible everything from analysis to design and delivery of data management, warehousing, analysis and data visualization.
Querying data from a various different sources with the aim of creating, maintaining and developing BI reports for all aspects of the business.

RESPONSIBILITIES

* Building reports & analytics to report to management
* Developing database solutions to deliver accurate information
* Developing & maintaining existing BI Tools
* Building of new dashboards and reporting with the aim of improving business performances
* Develop data models, data shaping logic & data visualisations in Power BI, SQL & Excel.

REQUIREMENTS

* Experience in using tools such as Data Visualisation/Dashboard Tools including Tableau and Power BI.
* Strong understanding of databases, database structures, data management etc
* Strong communication skills to demonstrate ideas to groups and individuals
* 5+ years of BI Development
* Very strong analytical skills
* Experience with Python, R is also ideal but not essential

If this is an opportunity that you feel is suited to you, please apply for this role with your updated CV and I will be in touch to discuss your application in detail.

Keywords - Senior BI Developer, Business Intelligence, Analytics, Power BI, Tableau

Reperio Human Capital Limited acts as an Employment Agency and an Employment Business.