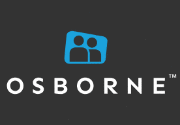 Senior Business Analyst - Osborne
Sandyford, Dublin
Delighted to be partnering with this Nationwide House Hold Brand Utilities company based here in Sandyford, South County Dublin. Due to increased growth and continuous success in their field they have an exciting new opportunity for a Senior Business Analyst to join the Projects Department and act as a bridge between Business Operations and IT Departments, you will also be managing a small team of Business Analyst's. You will work closely with key stakeholders gathering, analysing and translating specific needs in order to produce, clear business requirements and functional specification documents working within MVP environment.
Some of your duties will duties will be:
Working with Development teams to translate MVP business requirements into functional specifications to include - system requirements, flow charts, use cases, and business rules.
Ability to explore alternative solutions and workarounds before assigning to development team.
Produce high quality Business Requirement Specifications, Procedures and Training Materials
Produce feedback to all dept's
Take ownership of been the Change Manager
Participate in the analysis and resolution of defects identified during System Build and Test Cycle.
Liaise with developers during the technical design and implementation phases to ensure common understanding, agreement and effective implementation of projects within an MVP environment.
Work with UAT teams throughout all stages ensuring all runs smoothly
Day-to-Day management of 2 Business Analysts
This is a great opportunity to join a dynamic fast past company who are currently in a massive growth period. The company itself has an ever-growing customer base but they also are only at the infancy stage of where they want to be. They offer competitive salary of 50-60k depending on experience, clear bonus structure, great career progression and all in a fun place to work. Plus, great location and right on the doorstep of the Luas.
Skills required:
Excellent MS Office skills- Visio, Excel and Word
Highly organised and self-starter
4+ years' experience in Business Analysis or a similar role in a commercial environment.
Strong problem-solving skills and proven ability to apply creative and innovative thinking.
Experience mapping complex business processes.
Ability to schedule and prioritize multiple projects to ensure timely and effective delivery.
Experience in preparing and conducting requirements gathering workshops with users.
Strong experience in User Testing, Agile and waterfall methodologies.
Excellent communicator & interpersonal skills; ability to communicate at all levels.
Experience working within an MVP environment.
For more information please apply through the link provided for the attention of Audrey or call Osborne on 01 5252457