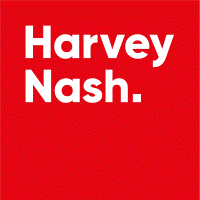 Senior Business Assistant - Harvey Nash Ireland
Dublin, Dublin

Job Description

Role: Senior Business Assistant

Location: Dublin

Duration: 6 Months (with the view to extend)

This role requires day to day support to 2 Senior Vice President's across Dublin and London. The position requires an experienced Business Assistant with exceptional communication skills to work in a fast-paced environment and liaise with internal and external stakeholders.

Perform general administrative duties to support day-to-day department operations in such areas as phone coverage; scheduling meetings; completing travel arrangements; expense reporting; maintaining management calendar; taking and distributing meeting minutes.
Prepare correspondence; memorandum; reports; presentations or other assigned documentation as required.
Assist in preparing and maintaining departmental budget.
Involvement in project and process improvements
Skills and Experience:
Experience working in a fast-paced environment ideally finance / IT, interfacing with senior and executive level management and senior clients.
Excellent relationship building skills, both internally and externally
Advanced knowledge of Microsoft Office suite
Ability to work independently while being able to work collaboratively with internal stakeholders.