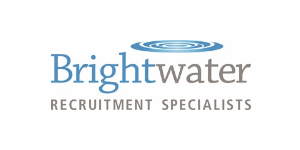 Senior Business Systems Analyst - Brightwater Recruitment Specialists
Dublin, Dublin D2
Our client are a well known and market leading financial services company based in Dublin city centre. They have an immediate opportunity for a senior BA to join their team.
They offer an excellent working environment, very competitive salary and excellent benefits.
The Role:


Drive the implementation of technology led change that aims to deliver increased automation and business process improvements.
Elicit business requirements from key business stakeholders, developing strong working relationships that facilitate a deep understanding of business challenges and opportunities.
Drive the required project work stream that will support business strategy and plans.
Define Statements of Work that are feasible, achievable, costed and are backed up with detailed plans, schedules and resourcing requirements.
Design solutions based on detailed analysis that meet priority business requirements with a strong focus on implementing improvements that deliver business efficiency and productivity gains.
Understand and leverage the core functionality on our Investment management platform and deploy as required where aligned with business objective.
Develop functional specifications, test plans and related documentation in support of systems initiatives;
To work with other members of the Project team within I.S., the broader business & external vendors to determine how best to deliver those requirements;
To proactively identify organisational impacts as a result of new business process or system deployments;
Analyse, understand and support existing applications;
Investigate queries, escalating problems as required;
Carry out preliminary testing of software changes;
To provide timely status and project updates to senior management and relevant business owners;
Responsible for internal communications and training regarding business change;
The ideal candidate will have:
A Computer Science/Information Technology related degree
A minimum of 10 years' experience with a proven track record of working in a Wealth Management or Financial Services environment;
Experience in Investment/Portfolio Management, Custody & Settlement and Financial/Banking reconciliation Systems would be a distinct advantage;
Solid Project Management experience with a proven track record of delivering complex projects on schedule and within budget
Well-developed IT skills combining a solid understanding and experience in a range of system development life cycle methodologies;
Experience of translating business needs into formal business requirements & functional specifications;
Software development background with demonstrable achievements in delivering solutions to complex business requirements.
A proven track record of working in applications support, ideally within the financial services industry;
Experience of Agile ways of working;
Excellent communication skills, both verbal and written;
Strong troubleshooting and problem-solving skills;
An ability to prioritise workloads and achieve critical deadlines;
A proven record as a team player;
Ability to work effectively with people at all levels of the organisation


This is an excellent opportunity to join one of the leading companies in Dublin. For more information please contact Derek Smyth at 01 6621000 or simply submit your CV through the link.
70,000 - 80,000 per year
Excellent Benefits on offer