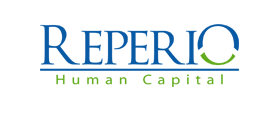 Senior C# .Net Developer - Central Dublin - Reperio Human Capital Ltd
Dublin City Centre, Dublin
Senior C# .Net Developer - Central Dublin


My client has an extremely popular E-Commerce platform that is very technically complex (so much so it's won numerous awards!) and we need Strong C# .Net Developers who can hit the ground running with it by working autonomously to deliver high quality, robust, reusable and clean code.

The company are very exciting, they're always winning awards and coming up in the news - the growth rate and future plans are phenomenal - they are easily one of the most exciting companies to be working for in Dublin right now.

And if that's not enough there's always the cutting-edge tech stack (they're Microsoft partners and consistently updating their stack to stay on the edge).

Requirements:
Minimum of 5 years development experience with .Net development and advanced C# skills
Experience writing software for deployment on Azure (or strong experience with another cloud technology may be considered)
Experience with ASP.Net framework and strong SQL Server experience
Understanding about web application architecture, how to scale up applications and advanced design patterns knowledge
Good understanding of data structures and algorithms
Good communication and team working skills, and adaptable mindset and the ability to work autonomously
Advantageous:
Experience with Microservices is hugely beneficial
Experience with .Net Core, Angular7, TypeScript
Third level degree
Benefits:
Salary: 65-75k
Benefits package
Flexible working hours
Access to the latest technology and training courses for upskilling purposes

Key Words: C#, .Net, ASP.Net, Developer, Senior Developer, C# Developer, .Net Developer, C# .Net Developer, Dublin, Central Dublin, Senior C# .Net Developer

Reperio Human Capital acts as an Employment Agency and an Employment Business.