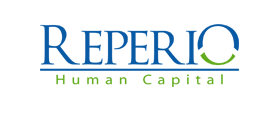 Senior C# .Net Developer - Limerick - Reperio Human Capital Ltd
Limerick, Limerick
Senior C# .Net Developer - Limerick
I'm working with an innovative FinTech company in Limerick to help them secure 2x strong Senior C# .Net Developers skilled with MicroServies as they build a NEW and exciting team in Limerick.
The intelligent solutions they create are not only widely used on a global scale, but they make a huge impact both to the day to day of my client's customers and the environment.
You'll be playing a truly influential role in one of these, helping to shape the next gen of their software products using a cutting-edge C# .Net technology stack and will be in a strong position to progress your career as you drive this team forward with your expertise.
Requirements:
Minimum of 5 years development experience using C# .Net Development stack
Experience creating web applications using ASP.Net, MVC, SQL, SQL Server
Experience with Azure or another cloud technology
Experience with MicroServices and Web API's
Excellent communication skills and ability to work effectively within a team (both on site and remote)
General interest and enthusiasm to technology and development
Benefits:
Salary 60-75k
Excellent benefits package
Key Words: C#, .Net, ASP.Net, MVC, C# Developer, .Net Developer, C# .Net Developer, C# .Net Software Developer, Limerick, Limerick City, FinTech, MicroServices
Reperio Human Capital acts as an Employment Agency and an Employment Business.
€60,000.00 - €75,000.00 per year