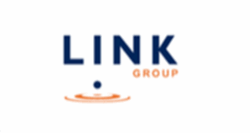 Senior Compliance Manager - Link Group
Maynooth, Kildare
Company Description
Link Group connects millions of people with their assets including equities, pension and superannuation, investments, property and other financial assets.  We do this by partnering with thousands of financial market participants to deliver services, solutions and technology platforms that enhance the user experience and make scaled administration simple.  We help manage regulatory complexity, improve data management and provide tools to help people connect to their assets, leveraging analysis, insight and technology.  Our core businesses are complemented by our expertise in digital solutions and data analytics, and enable us to provide a complete service to our global network of clients and partners.  (Link Asset Services is a member of Link Group.)
The teams within our Banking & Credit Management division are the experts in providing efficient administration and innovative financial solutions.  We have over €90bn of assets under management and over 115,000 loans under management. Our clients include a range of financial service organisations, from banks, pension funds and insurers to private equity firms.  We operate in regulated markets across multiple European jurisdictions.  We provide a range of administrative services relating to the monitoring and repayment of asset-backed debt, allowing our clients to manage their debt and underlying assets effectively.  Our services span all stages of the debt life-cycle from origination to performing & non-performing loan and asset management across multiple debt classes.  We provide jurisdictional centres of excellence and undertake management of full banking operations, transforming core and non-core banking activities.  Banking & Credit Management is a leading independent servicer and we are highly rated by both Standard & Poor's and Fitch for both our commercial and residential servicing capabilities.
Job Description
The Senior Compliance Manager will be responsible for supporting the Head of Compliance to ensure Link ASI Limited complies with its regulatory and internal compliance policy requirements.  The Senior Compliance Manager will also be responsible for co-ordination of any liaison required with the Central Bank of Ireland.
You will be required to provide accurate, timely and solution-oriented advice in a dynamic and rapidly changing business environment.
Accountabilities and Main Responsibilities - ensure the timely and accurate delivery of all compliance functional activities as directed by the Head of Compliance, including, (but not limited to):
Provide subject matter expertise to the First Line of Defence on the application of the Central Bank Codes of Conduct and Credit Servicing legislation;
Support the Head of Compliance in leading the Conduct Risk agenda across Link ASI Limited;
Support the Head of Compliance with the delivery of the Annual Compliance Plan;
Manage and maintain Compliance-owned Policies and Procedures in relation to Credit Servicing legislation;
Manage the horizon scanning programme and lead the implementation by the business of regulatory change applicable to the Credit Servicing environment;
Investigate compliance issues and regulatory matters arising, and, if required, escalate appropriately to the Head of Compliance;
Support the Head of Compliance on all reporting requirements to internal and external stakeholders;
Develop relationships with key internal and external stakeholders to ensure effective and efficient service delivery;
Manage all correspondence, reporting and other contact with the Central Bank of Ireland in consultation with the Head of Compliance.
Qualifications
3rd Level qualification in Law, Business, Accountancy, Finance, or a related discipline would be beneficial;
The ACOI Professional Diploma in Compliance is advantageous.
Additional Information
At Link we believe our people are our most important asset.  We offer excellent career progression opportunities, ongoing training and development.  If you thrive in a fast-paced environment, want your talent to be recognised and rewarded and are looking for a new challenge then we would love to hear from you.
Together we achieve: We are an inclusive employer whose people work collaboratively. We are building a culture where difference is valued.  We are doing this by encouraging, supporting and valuing the various talents and perspectives of our people and supporting flexible ways of working. We know that diversity drives innovation and innovation drives growth.  Be part of the Link Group journey and together we will achieve our full potential.   
We treat all individuals fairly and equitably and do not discriminate on the basis of diverse characteristics including, but not limited to gender, gender identity, sexual orientation, age, ethnicity, cultural background, physical abilities/disabilities, religious or political belief, marital or family status or carers responsibilities.
Candidates must have the relevant work rights to be considered for an opportunity at Link Group. Successful applicants will be required to complete background screening prior to commencement of employment.