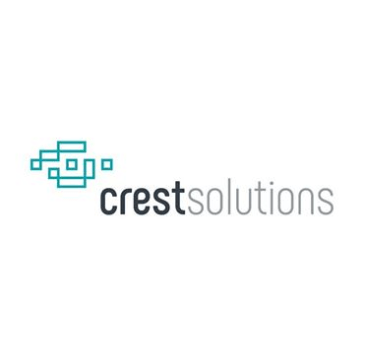 Senior Controls Engineer - Crest Solutions
Mayo, Mayo
Crest Solutions are hiring a Senior Controls Engineer to join out team. The focus of this position will be to work, under the guidance of the Senior Controls Engineer in the area of design, commissioning, troubleshooting and maintenance of the electrical & control systems of both new & existing equipment in the plant.
RESPONSIBILITIES:
Process Support: - The position will provide specialized technical support in the day-to-day operation of the assigned manufacturing processes, specifically supporting the various control systems.
This work will involve troubleshooting problems encountered in the daily operation of the equipment, implement corrective measures to machine issues and propose preventative measures to prevent re-occurrence. Ability to explain an issue and communicate the path forward toward resolution to value stream technical support staff. This will require an individual to be work on their own initiative.
Perform preventative and corrective control system maintenance,completing all associated paperwork including software change control and software records to ensure high levels of up-time. This position will involve out of hours support when necessary.
Process Improvements: - the position will identify and implement areas of process improvement, the role will also provide relevant specialized support for the implementation and development of machine upgrades performed by GE Engineering and NPC staff.
Support introduction of new equipment: - the position will liase with Project Engineering and support the implementation of new manufacturing equipment, specifically in the area of Electrical and Controls.
Support introduction of new products: the position will support the introduction of new products in the assigned area.
Maintenance: provide technical support to maintenance
staff to ensure that equipment is
properly maintained from a controls perspective and work on OEE
projects to improver performance and waste.
Safety review – ensure design &
implementation of any process change is in compliance with
safety standards
QUALIFICATIONS:
Academic/Credentials/Certifications
Fully qualified Electrician and/or Diploma (Level 6) in Engineering Length of experience
Minimum 2 year's experience working in a Controls/PLC
manufacturing environment·
Specialized skills/technical knowledge
Solid understanding of PLC systems and programming
Networking of computers and machines
Pneumatic systems and schematics
Electrical drawings / CAD
Vision systems
Motion control, robotics and vision systems
SCADA (Supervisory Control and Data Acquisition) systems
Electrical standards, regulations and safety procedures
Basic electronics knowledge to understand design and aid
troubleshooting
Why join Crest Solutions?
In Crest Solutions we understand that our people are our greatest asset. For this reason and many others, we take care of them. As part of the Crest Solutions team, you will be exposed to, and have the opportunity to work with, the latest cutting-edge technologies. The experience you gain in Crest Solutions will be multi-faceted.
This role also includes great personal benefits and professional growth opportunities. An example of what is offered to our team members is as follows:
· Competitive salary
· Full healthcare cover, leave benefits, life assurance, flexi-time and pension scheme
· A varied and exciting career with Crest Solutions with opportunities to work in a cutting-edge, innovative technological environment
· A structured approach to professional development opportunities with an educational assistance programme
Parking
Maternity/Paternity Paid Leave
Work From Home
Paid Holidays
Employee Events
Performance bonus
Flexible Schedules
Life Insurance
Professional Development