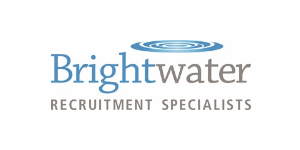 Senior Data Scientist - Brightwater Recruitment Specialists
Dublin, Dublin
I am looking to speak with Senior Data Scientists for an exciting role with one of the world's giants in the mobile and communications sector. The role is based in central Dublin and is an opportunity to work as a lead Data Scientists within the organisations open innovation labs.
Key Responsibilities include:
Contribute to rapid and iterative development of validated minimum viable solution addressing these needs. This includes proposing/selecting/testing predictive models, recommendation engines, anomaly detection systems, statistical model, deep learning, reinforcement learning and other machine learning systems
Lead studies and creative usage of new and/or existing data sources. Work with architects to leverage existing data models and build new ones as needed.
Collaborate with product development teams and partners in Businesses to industrialize machine learning models and solutions including providing source code, workflows and documents
Develop new and apply/extend existing, concepts, methodologies, techniques for cross functional initiatives.
Requirements:
PhD is mandatory in Electrical Engineering, Computer Science, Artificial Intelligence, Machine Learning, or related field
2+ years of Machine Learning experience in data science.
Demonstrated practical understanding of the specification, design, documentation, coding, testing and release of commercial software;
Proven skills in Machine Learning, e.g., linear/logistics regression discriminant analysis, bagging, random forest, Bayesian model, SVM, neural networks, etc.
Strong skills in the use of current state of the art machine learning frameworks such as Scikit-Learn, H2O, Keras, TensorFlow and Spark, etc.
Demonstrated ability to develop new algorithms and methodologies from leading open source initiatives and research papers addressing their functionalities, scalability and overall industrialization viability
Experience with Big Data technologies such as Hadoop etc
Strong knowledge in Statistics, e.g., descriptive analysis and supervised and unsupervised analysis
Problem solving ability and lateral thinking capability;
Experience with Natural Language Processing (NLP) techniques.
Experience before in applying Machine Learning for Knowledge Graphs
Stamp 4 or EU passport required