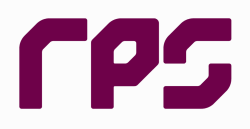 Senior Design Engineer, Water Services - RPS
Dublin, Cork and Galway, Dublin
JOB TITLE: Senior Design Engineer, Water Services Division
REF NO.: J5002
REPORT TO: Associate
LOCATION: Dublin, Cork and Galway
We are currently recruiting a number of Senior Design Engineers to join our water services team in Dublin, Cork and Galway primarily focusing on flooding, water and wastewater network and treatment projects.
The successful candidates will become key participants in the water services team, assisting in the delivery and management of projects for key public and private clients, in Ireland. You will be joining a recognised leader in the delivery of consultancy services to the water industry in Ireland and will be offered a dynamic and rewarding career with varied and interesting projects.
The Role:
• Working as part of a team focusing on design and construction of above and below ground assets relating to water, wastewater and flood defence projects.
• Assisting in the project management of major projects and managing smaller projects with minimal supervision.
• Taking responsibility for quality of deliverables and meeting project goals.
• Liaising with a broad range of clients and engaging in development of client relationships.
• Advancing professional and technical knowledge, by attending professional workshops, reading professional publications, establishing excellent networks, participating in professional societies.
• Preparing excellent technical reports and presentations for internal and external use.
• Enhancing company reputation by taking ownership over new and diverse client requests/challenges, proactively exploring opportunities to add extra value to job accomplishments.
Candidate Requirements:
• Level 8 degree in Civil, Environmental, or related discipline. A post graduate degree would be advantageous.
• A minimum of 5 years' experience in the design, procurement and contract supervision of water services projects including flood defence schemes.
• Excellent communication skills (both written and verbal), team working skills and analytical skills.
• Ability to lead and motivate themselves and others; willingly takes ownership of issues and seeks team participation to achieve best solution.
• Capable of defining problems; collecting data; establishing facts; drawing valid conclusions; and making recommendations.
• Ability to devise new approaches to problems encountered.
• Excellent IT skills, familiar with relevant computer applications (MS Project, GIS, MIKE, Infoworks ICM, HEC-RAS or similar hydraulic modelling packages desirable) and simulation software.
• Knowledge of BIM would be advantageous.
• Experience in flood risk management, river and coastal flood alleviation or flood risk design and modelling would be advantageous.
• Familiarity with the hydrological methods and hydraulic modelling technical notes used in the CFRAM studies would be advantageous.
• Experience with integrated catchments combining surface water networks and watercourses.
• Experience in undertaking Flood Risk Assessments in accordance with the Planning System and Flood Risk Assessment Guidelines for Planning Authorities (2009)
• Experience in the design of Sustainable Urban Drainage Systems (SuDS)

If you would like to join a company that will challenge you to be creative in designing sustainable solutions and is passionate about the service it provides, join RPS. In return, you will be offered a dynamic and stimulating career with an attractive reward package along with a great team environment. In addition, we deliver a comprehensive training and development programme for all professional levels.

At RPS, we are a recognised leader in multidisciplinary engineering, environmental, project communications and project management consultancy. We are 5,600 professional consultants and service providers with deep expertise in things that matter. We define, design and manage projects in the property, energy, transport, water, defence and security and resources sectors across 125 countries. In Ireland, we employ 600 of the most talented, high-performing professionals in the industry.
Applications will be accepted via the following link only:
https://www.joinrps.com/showJob.aspx?j=5002&s=lp
(Registration needed) including the relevant Ref. Number (J5002)

We do not require the assistance of Agencies at this time
Note: As with all positions, due to the dynamic nature of RPS's business, key responsibilities will evolve and change over time.