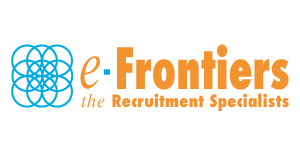 Senior DevOps Engineer, Contractor, Remote (WFH) - E-Frontiers
Dublin City Centre, Dublin

Senior DevOps Engineer, Contractor, Remote (WFH)

E-Frontiers is working in partnership with IT specialist consultancy firm located in Dublin, London, Amsterdam & Frankfurt. They looking for to hire a Senior DevOps Engineer, Remote (WFH) with an option to work remotely with occasional visits to the office.

Our client will conduct the interview process via Video Technology on account of Covid-19. Initially you will start remote with a view to getting you on-site once things are back to normal.

Important: Three months contract, so good opportunity to go permanent at end of contract.

The opportunity

Design, implement, maintain, support, deploy and automatize enterprise business product in a cloud environment
You will help to drive redesigning the pipelines to make them more flexible, scalable and efficient across the different products and teams
Skills
Ideally, you'll have 8+ years' experience in Software Engineering
Excellent communication skills.
Experience with Azure OR AWS
Experience with cloud Automation
Experience with Dockers and Terraform
Experience with CI/CD Pipelines
Expertise in at least 2 of the modern languages: Java, Python, GoLang, NodeJS, Groovy, C#, Scala, etc.
An undergraduate degree in computer science/engineering
Nice to Have / Desirable
Experience working within cross-functional delivery teams, collaborating across: UX, Service Delivery, Product Engineering, Support Ops.
Experience of running Kubernetes
Experience with data engineering and analytics technologies, e.g. Spark, Hadoop, Kafka, Cassandra.

Reward
A competitive daily rate is on offer for potential candidates.
To learn more about this role and client, please forward your CV stating required salary and availability to have a confidential discussion.
Please note; we can only accept applications from candidates eligible to work in the EU.