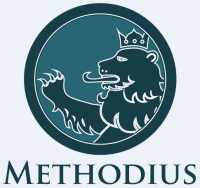 Senior DevOps Engineer - Methodius
County Donegal, Donegal 2
My client, a Fortune 500 co and the industry leader in their field, with a long presence in Ireland is looking to hire a Senior DevOps Engineer.You'd be a fast growing agile team at the forefront of their digital transformation They are seeking a Microsoft DevOps Engineer with a strong understanding of SharePoint Administration with a proven track record of implementing and managing complex environments in financial services, or similar high tech industries.
 
This role requires strong collaboration skills to partner with product, development, and infrastructure groups and sustained passion to persistently engage towards building world-class standards in operational excellence. This role will work in a fast-paced environment where multiple streams of deliverables will be rolling into production at various speeds and cycles. Execution on their sustained performance will be essential.
 
You will get to work in an exciting and engaging Agile startup environment where you will be encouraged to expand your skills, test your creative boundaries and share new ideas.
Responsibilities:
The role is responsible for implementing and managing a framework that solves for delivery of high-quality, high-reliability by product development organizations.
Key responsibilities include:
• Play a major role in architecting, installation, configuration, security and maintenance of web applications including Microsoft Azure and Microsoft SharePoint platforms.
• Installing, configuring, maintaining, upgrading and managing SharePoint Server.
• Support definition, design and implementation of highly available, fault tolerant, reliable and effective solutions to support content management, information delivery and workflow needs. Configure SharePoint Services, maintain Front End Servers, Indexing Servers, Application Servers. Install Features, Web Parts, templates or other SharePoint related solutions.
• Configure and support the corporate SharePoint Online (Office365) instances in the pre-production as well as production environment, with a heavy focus on automation 
• Implement necessary privacy and security aspects in web application development, including authentication and authorization rules, encryption and secured protocol with particular consideration of the business implications.
• Provide administrative support for migrating web applications from test to production.
• Responsible for backup, recovery, and maintaining integrity and reliability of SharePoint platform.
• Provide technical analysis and diagnosis support.
• Take proactive role in preventing systems problems. Proposes and implements enhancements to improve site availability, reliability, and/or performance.
• Maintain system administration documentation, software updates, architecture documents, and technical specifications for Web Development and management team on all projects.
• Assist in automating releases, environment builds and maintenance tasks through scripting.
• Work with wider team to build a DevOps pipelines.
• Staying up to date with current best practices and emerging tools and techniques.
• Cross-training of other team members
• Develop monitoring and alerting automation to ensure systems availability and integrity
Bachelor Degree in Computer Science or IT related field.
Permanent Role, North West Ireland,
Benefits include; Pension Scheme, Health Insurance, Long Term
Disability Plan, Life Assurance, Performance Related Pay, Company Bonus Scheme, 21 days Annual Leave plus additional Service Leave. Continuous Training and Development, Educational Assistance, Relocation, Employee Assistance Programme, Rewards & Recognition Programme, and Employee Share Participation Scheme. They also operate Family Friendly Working Policies such as Teleworking and Variable Working Hours. Excellent room for promotion and to learn, competitive package and salary
 
Please do not hesitate to Contact David Coyle at 01 6351748 or email david@methodius.com

Full Benefits Bonus Package