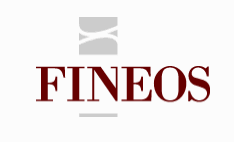 Senior DevOps Engineer - Fineos Corporation
Dublin, Dublin D3
Senior DevOps Engineer
The DevOps function is concerned with tooling and code management  activities, continuous integration, frameworks to support automated testing, release packaging, deployment, configuration and monitoring of the FINEOS suite as part of software delivery pipeline. This pipeline has multiple stakeholders across the FINEOS engineering, professional services, platform hosting and presales teams.
The Senior DevOps Engineer role works as part of the DevOps function and is tasked with improving and creating new capabilities as part of a continuous deployment pipeline and providing technical leadership within the team.
This role is a hands on role that involves designing and delivering an end to end continuous delivery capability to ensure rapid delivery of FINEOS software to on-premise and cloud based solutions. This will involve backlog item definition and contributing to plans to build out a roadmap, creating incremental benefits as part of a improvement programme.  
As a technical leader, this will involve coaching and mentoring an existing team with regard to skills development and ensuring the capability of the team is growing.
While over 10+ years of experience within the industry is preferred, we are more interested in candidates who can bring technical leadership, innovation and expertise, and delivery management to a critical function in
FINEOS that provides the pipeline for rapid software delivery.
This role requires an individual with a unique mix of leadership, technology and statkeholder management skills. 
In the Position, You Will
Technically lead and continuously develop a high performing team that can deliver and support ongoing products within FINEOS.
Provide strong input to technology decision choices, learning & development identification, empowerment, hiring and goal alignment to strategy.
As part of team delivery, provide leadership to ensure the delivery promise of the team. This includes estimation, risk management, sprint and release planning, and interdependencies.
Drive and promote software DevOps across all of engineering. This role will have particular scope here as it is responsible for continually improving speed to market and contributing to developer and SDLC productivity.
Drive lean behavior and the promotion of Agile practices by acting as a change leader.
Collaborate with Product / Technology Architects and product managers to realise backlogs as working software.
Required skills and experience:
7+ years technical leadership experience working at senior or principal engineer level
Experience delivering multiple Agile SDLC projects including continuous delivery
Experience in cloud deployment infrastructures with practical experience with Amazon AWS or Microsoft Azure
Experience as a technical designer/programmer with excellent knowledge of Java and JEE technologies and Agile technical practices such as Continuous Integration, XP and TDD           
Experience in scripting languages
Familiarity with DevOps patterns and the ability to consult with FINEOS customers as required
Proven ability to coach, lead and form high performing teams
Desire and ability to accept, drive and manage change within an organisation and a focus on delivering value and engineering win-win situations for multiple stakeholders.
Scrum / Kanban experience
Experience in backlog development, refinement and articulating the economic choices of technology decisions
Automated testing framework and tooling experience
Configuration management and build tools e.g. SVN, GIT, ANT, Ivy, Gradle/Groovy, Chef, Puppet, Cloud Formation
Hear our CEO discuss FINEOS -  http://youtu.be/bo6wsdvs5MA
People work at FINEOS because they enjoy it.  They enjoy making excellent software products.  They enjoy contributing their own ideas because they are heard.  They enjoy working with peers who challenge them, support them and inspire them.
If you work at FINEOS you can challenge, support and inspire your FINEOS colleagues.  You can participate in our success so that it becomes your success. 
At FINEOS we live our core values. Click here to learn more.
FINEOS is an equal opportunities employer