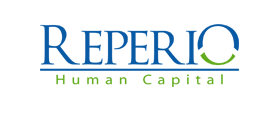 Senior DevOps Engineer (Kubernetes) - Reperio Human Capital
Dublin City Centre, Dublin
Senior DevOps Engineer (Kubernetes)

This is a chance to join a really special organisation. They are building software and new technology that is really helping to make a difference in young people's lives.

If you are looking to work for a company where your contribution can actually make a meaningful change to the world, this is the perfect role for you!

This is a DevOps/SRE role where you'll be primarily responsible for configuring and managing production web services using Kubernetes.

To be considered for this role, it's vital that you are highly experienced in directly managing production web services whose API's are handling an extremely high volume of real-time direct customer requests.

It would be particularly great if you have experience using Kubernetes as an ingress controller.

You'll also need to show previous experience with taking a configuration as code approach to managing infrastructure, ideally working with Terraform or Ansible.

Their infrastructure is built on Azure so experience there is preferred but strong skills with AWS or GCP will also be considered.

You'll also need strong knowledge of deploying and maintaining CI/CD pipelines with Jenkins.

This is a senior role within a small organisation so you'll need to be very comfortable communicating with multiple teams and able to lead large scale projects moving forward.

Your knowledge will be valuable and you'll be making a real meaningful input on the progression of this exciting organisation.

If this sounds like the right move for you, send across your CV via the link below or contact Adam Whitehurst at Reperio on +353 1 571 3000 for more information.

Reperio Human Capital acts as an Employment Agency and an Employment Business.

80,000 - 90,000 per year
Equity