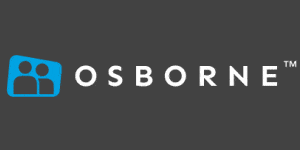 Senior Electrical Controls Specialist - Osborne
Dublin, Dublin
Senior Electrical Controls Specialist
As a Senior Electrical Controls Specialist within our North Dublin Office, you will excel in in a multi-faceted role supporting our clients in the Customised Energy and Critical Power Management space. You will develop and articulate solutions to complex client energy and customised Power problems, oversee project execution at a high level providing conceptual and technical expertise, develop and maintain client relationships and provide mentorship, coaching and leadership to your team members. Ultimately, you will provide superior client experiences partnering with your internal team to cohesively deliver a vision, energy, and intensity that exceeds client expectations.
The Role
Technically, Controls Manager will partner with project team leads in areas including:
Electrical design
PLC/SKADA programming
Electrical Power Management Systems
System Architecture design
System Virtualization
Start-up and commissioning and testing systems at our build facility
Travel to customer site to integrate systems
Exercise Project Management skills by developing project schedules and budgets in collaboration with clients and internal project management resources, ensuring completion of all project deliverable s to the satisfaction of the client while fostering a culture of safety
Preparation and oversight of project electrical design drawings complete with supporting calculations, including single line schematics, DC wiring schematics, electrical site plans, and equipment layouts.
Project development activities including site audits, identification of electrical design opportunities and constraints, preparation of proposal and project specification documents, evaluation and recommendation of major electrical components.
Provide specific technical expertise and guidance in the development of employee skills, acting as a mentor and coach for junior employees as a cohesive team player
Participate in planning sessions with the Business Development Manager that will identify opportunities for new proposals, drafting of proposals, and explain/negotiate proposals with clients as well as partake in client meetings.
Interface with customers and offer strong technical expertise and advisement as part of the project team
Given the client-focused nature of the work, employees will be required to travel throughout Europe & USA.
Requirements
Post-secondary degree/diploma in Engineering from a recognized engineering faculty or equivalent qualification
10+ years' experience in the Energy and Critical Power industry as an Engineer, Technologist and/or project manager, technically delivering on projects
5+ years proven track record of establishing and fostering solid client relationships
Proven track record in the design, procurement, programming, testing, commissioning and maintenance of control systems, including PLCs, SCADA & Electrical Power Management System
A complete technical knowledge of different types of electrical machinery (high and low voltage AC/DC motors and generators, Variable Frequency Drives (VFD), Rectifiers, Digital Relay Protections, Power transformers, Instrumentation transformers, HV/MV/LV switchgear) UPS systems, PLC/DCS systems, automatic system for online condition monitoring and management for electrical generators, motors & switchgears
Experience with network architecture design, system virtualization and AutoCAD/Electrical Design
A proven self-starter with a positive, can-do attitude who is motivated by solving complex challenges
Strong client-focused approach, dedicated to providing exceptional client experiences to our internal and external customers
Exceptional leadership skills with the ability to engage, motivate and develop a team to achieve results
Ability to multi-task, exercise good judgment and prioritize workload through outstanding organizational skills
Excellent verbal and written communication skills with highly developed relationship management expertise, able to interact with various levels within the client's organization
Proven commitment to safety
Motivated & passionate about working with people and overcoming challenges through collaboration and a win-win paradigm
Ability to travel; You will be in a position to travel within the US and Canada
Salary & Benefits
There is an attractive salary & benefit package on offer for this role including health care, company vehicle and flexi-time, which can be discussed in more detail with the consultant directly.
For more information please apply through the link provided for the attention of Anthony or call Osborne on 041 9865058
For more information on all of our current jobs visit www.osborne.ie