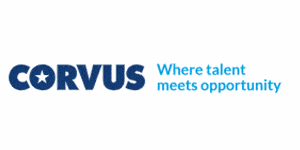 Senior Electrical Quantity Surveyor - CORVUS RECRUITMENT LTD
Dublin, Dublin D1
Senior Electrical Quantity Surveyor, Dublin
MV/HV
Who is the greatest Manager in Premier League football? You might say Shankly, Clough, Paisley, Stein. Youd all be right but not as right as me when I say Alex Ferguson.
Ferguson, likened teamwork to a jigsaw puzzle. If youre missing a piece it doesnt work and its destined to fail.
Well, we are missing a piece.
You will be joining a well-oiled professional Construction team working on a multi-million Euro lighting project. Youll help us by managing the costs relating to the project, from the initial estimates to finalising complete budget requirements.
We will be relying on your Quantity Surveying experience within MV/HV environment to help in the delivery of work. A 3rd level degree is nice, but we are more interested in your actual Electrical project experience, your ability to prepare and submit tenders, people management skills, commercial acumen, attention to detail, ability to meet target/deadline and your desire to assimilate, cooperate and embrace a really strong team ethic.
Sound good?
Id love to tell you more about the job.
Give me a call or get in touch via email.
I promise Ill come back to you even if youre a Liverpool fan.