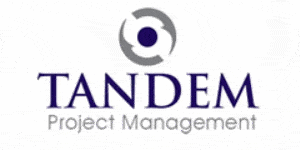 Senior Finance Specialist - Tandem Project Management
Dublin, Dublin
Summary:
My client is a Biopharmaceutical company who is looking for a Senior Finance Specialist to join their team in North Dublin. The successful candidate will work with the Finance team and Operational areas to support the analysis and development of the financial information required to successfully support the company's endeavours. You will work with people at all levels of the organization to develop, report, monitor and manage key financial and non-financial performance indicators.
Responsibilities:
Set-up of finance systems and processes in line with corporate strategy and policies.
Develop and embed the finance performance metrics within the business and being accountable for analysis & commentary.
Coordinate the preparation of the annual budget cycle, quarterly forecast and capital budget submissions to achieve corporate deadlines and ensure divisional targets are met.
Planning, monitoring and controlling site spending – driving the competitive agenda on site.
Liaise with all site managers and department heads on their budget spending and headcount, providing detailed commentary on variances and addressing over-runs.
Monthly closing and reporting including the provision of accurate, timely and reliable financial information.
Lead the preparation of R&D Tax Credits submissions and Government Grants claims.
Preparation of standard costs and monitor / forecast all manufacturing variances to plan.
Promote and maintain focus on site cost saving initiatives.
Regular reporting required on same.
Drive continuous process optimization, standardization and stability.
Contribute to site management operational and strategic initiatives e.g. costing new products / initiatives.
Responsible for driving a culture of Continuous Improvement by deploying Six Sigma tools.
Develop, implement and monitor internal financial controls and procedures of the company and facilitate both internal and external audits.
Work with the leadership team and partners in Engineering to support the capital investment at this strategic site.
Actively contribute as a member of the Finance Team on cross-site finance process and system improvement projects, manufacturing productivity and staff training and development.
Qualifications & Experience:
Degree or 3rd level qualification in Finance or Accounting.
Accountancy Qualification essential.
At least 5 years of experience in the Pharmaceutical industry or a similar operating environment.
Knowledge of and experience in applying Six Sigma and Lean methodologies with a continuous improvement focus.
Experience in planning, budget and forecasting processes.
Understanding of inventory accounting and manufacturing variances.
Knowledge of SAP preferable.
Knowledge of MS Office products, including Excel, Word and PowerPoint.
Experience in supporting major capital expenditure/start-up projects.
Experience in preparing applications for Irish grants, subsidies, tax incentives.
Technical knowledge and strong analytical skills.