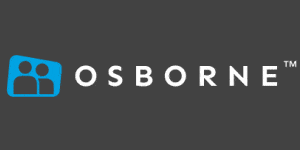 Senior Freight Shipping administrator. - Osborne
Dublin, Dublin
Osborne are currently working with a great company in the recruitment for a Senior Freight Shipping administrator. This role is based in Dublin 2 on a permanent basis. The successful candidate must have 2 years' experience with Deep Sea Freight and a can – do attitude. This role also requires to self-motivated candidate who enjoys working at there own initiative.
Salary & Benefit's
Excellent salary DOE
Excellent working conditions
Standard working hours with some flexibility
Duties / Responsibilities:
The successful candidate will carry out the following duties:
Process orders received via telephone, email, fax
Prepare and schedule delivery dockets and allocate drivers with delivery's
Maintain daily records
Ensure all orders are delivered within the right time frame.
Ensure all shipment & operations procedures are followed accordingly
Key Requirements & Skills
Excellent time management skills
Super understanding of export procedure
Ability to work in a fast pace environment, while maintaining excellent quality and customer service.
Strong can – do attitude while also having ability to work at there own initiative.
For more information please apply through the link provided for the attention of Leanne Thornton or call Osborne on 01 6384400
For more information on all of our current jobs visit www.osborne.ie