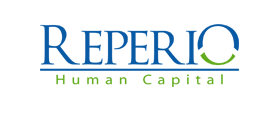 Senior Front End Engineer - Reperio Human Capital Ltd
Dublin City Centre, Dublin
Senior Front End Engineer

My Client who is a global software company are searching for a Front End candidate who can produce first class user interfaces that will help them to increase their global reach. Based in Dublin and with offices across Europe and beyond you will join up with an innovative, proactive and extremly high calibre development team. You will share your knowledge and learn from those around you using a vast array of technologies for a company that places huge emphasis not only on high quality work but place a great emphasis on work life balance.



The Job Role

Design and build maintainable and efficient code.

Work with the latest industry tech to produce stunning user interfaces.

Create solutions to complex business issues.

Liaise with a high calibre team of software professionals.

Job Requirements

Bachelor's degree in computer Science or Equivalent industry qualification

5+ years commercial experience.

Experience with fundamental front end tech including JavaScript, HTML5 and CSS3.

Commercial experience with JavaScript frameworks is essesntial. (React)

Bootstrap experience is desirable

Familiarity with tech such as Redux, Webpack and TypeScript.

Experience with Node.js and SASS

Familiarity with AGILE development.

With an excellent city location and an extensive benefit package this opportunity will appeal to the vast majority of developers who are keen to further their carees. The company place much emphasis on personal growh and development and give workers the freedom to learn and grow.

Salary range is €65,000 - €85,000 with full company benifits.

This opportunity will prove to be extremely competitive so if this is of interest please send your cv to Gary O'Neill at Reperio Human Capital or click the link.

Reperio Human Capital Limited acts as an Employment Agency and an Employment Business.

€65,000.00 - €85,000.00 per year
Extensive Benefits Package