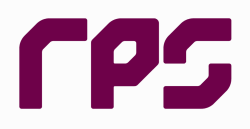 Senior Gas Engineer - RPS Group Ltd.
Dublin, Dublin
Job Title: Senior Gas Engineer
Ref. No: J5440
Location: Dublin
Job Type: Permanent
Reports to: Technical Director / Project Manager

RPS are looking for an experienced Gas Engineer to become a senior member of our gas projects team within the Energy and Gas Team of the company. As the successful candidate, you will be very familiar with the gas network in Ireland, and will have extensive experience in transmission and distribution design. The role will involve taking on a lead role in gas design and assisting in the ongoing training and development of other team members.


About the Role
You will be required to manage and support teams in the delivery of a variety of gas / energy projects and provide clients with a professional, proactive and efficient service.

The role will involve the following:
Direct Engineers and Technicians in the production of design reports and construction packs
Contribution to the delivery of gas projects at all levels including:
Surveys of existing gas infrastructure installations
Liaison with third parties
Development of enduring design solutions in accordance with relevant standards and client requirements
Assessment of design hazards in the context of the Health & Safety (Construction) Regulations
Producing/reviewing design calculations, drawings, costs estimates
Providing technical input and advice to clients in relation to gas infrastructure
Progress reporting
Client liaison including presentation of design reports for review and discussion
Further develop and broaden existing design competences within the gas projects team

Qualifications & experience required
Level 8 degree in Engineering
Minimum of 8 years' relevant post graduate experience
Chartered Engineer status or equivalent
Significant experience in client interfaces and contract management
Project management experience
Previous responsibility for the technical and commercial management of projects
Experience in the design of gas infrastructure including distribution and transmission
Familiar with current Irish, IGEM and EU Gas Standards
Experience with IGEM/SR/25 and ATEX Regulations is essential
Experience on previous Gas Network Ireland projects is an advantage
Ability to recognise and respond to the changing needs of the industry
Hold a clean driving license

About Us
At RPS we are a recognised leader in multidisciplinary engineering, environmental, project communications and project management consultancy. Internationally, we have over 5,000 people developing pioneering, revolutionary ideas on strategic, sustainable policies and projects. In Ireland, we employ 600 of the most talented, high-performing professionals in the industry.

What we can offer
If you would like to join a company that will challenge you to be creative in design and solutions and is passionate about the service it provides, join RPS. In return, you will be offered a dynamic and rewarding career with an attractive reward package along with a great team environment. In addition, we deliver a comprehensive training and development programme for all professional levels.

Applications will be accepted via the following link only:


https://www.joinrps.com/showJob.aspx?j=5440&s=lp
(Registration required) including the relevant Ref. Number: J5440

Closing Date: 02/03/2020


Note: As with all positions, due to the dynamic nature of RPS's business, key responsibilities will evolve and change over time.