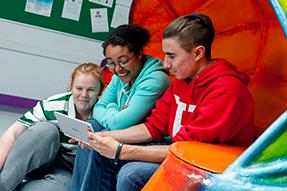 Senior Health, Safety and Risk Officer - THE REHAB GROUP
Sandymount
A commitment to living the organisational values of Team work,
Dignity, Justice, Advocacy and Quality
The Rehab Group is a charity that provides services for over 20,000 adults and children, and champions the value of diversity and inclusion for people with disabilities or disadvantage in their communities throughout Ireland and the UK.
Senior Health, Safety & Risk Officer, Rehab Group, Sandymount, Dublin 4*
Permanent Contract – full time *Move to Park West Business Park quarter 1, 2019
A panel will be formed as a result from this process.
Salary: €45,000 per annum
Job Purpose
To continue the ongoing implementation, management and continuous improvement/development of the Rehab Group Health and Safety & Risk Frameworks (policies and procedures), to ensure compliance with Rehabs legislative obligations and responsibilities.
Minimum Education & Skills required
A recognised Environmental Health and Safety qualification (NFQ7) or equivalent in a relevant discipline.
Minimum 3 years relevant experience working at an operational team level
Requires a conceptual understanding of their specialism, typically gained through qualifications, experience and knowledge.
Ensure the function of service areas operate effectively and in compliance with legislation, policies and procedures, recommending changes/improvements where relevant.
Identifies and assesses service challenges. There will be a framework for delivery, but initiative and judgement will be needed to resolve problems as they arise.
Job Duties & Responsibilities
Participate as an integral member of a larger Health & Safety, Risk & Quality Team to promote a health and safety culture of excellence
Investigate reported incidents in conjunction with the relevant Management and recommend corrective actions where necessary.
Promote a positive culture of Health, Safety & Risk by assisting staff in the identification of hazards, risk assessments and the formulation of control measures using the Rehab Group agreed Risk Rating Matrix & provide specialist knowledge and advice in all health and safety matters to Managers and their

Manage incident reporting (both internal and external) in order to comply with regulatory and funder requirements, while providing operational and executive management teams with trend reporting and analysis.
Additional requirements
A Broad knowledge across health & safety practices with the competency to support, develop and motivate.
Clear and concise communication skills with the ability to tailor communications and direction to different audience types.
Positive relationship management skills with the ability to engage and build local relationships with internal and external stakeholders.
Ability to interpret operational needs, and develop integrated, creative solutions.
Ability to develop, plan, and implement short- and long-range goals.
Strong written, oral and interpersonal skills with an ability to engage and influence effectively all relevant key stakeholders.
Skill in organising resources and establishing priorities.
Good IT skills
A background in health care is advantageous
Staff Benefits
Company Pension Scheme
Paid Maternity Leave
Paid Paternity Leave
27 days annual leave
Bike to work scheme
Taxsaver travel scheme
Income Protection
To view full extensive job description please, click apply to visit our company site and download attachment at the bottom of the page.
Closing date: 24th December 2018
The Rehab Group is an equal opportunity employer


Click Here To Apply
https://rehab.mua.hrdepartment.com/pm_module/cgi-bin/click.cgi?job_id=6618&site_id=35