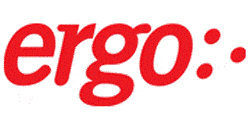 Senior Infrastructure Engineer - Ergo
Wicklow
Overview:
Ergo are seeking a Senior Infrastructure Engineer to work in the Dublin city centre. The successful Senior Infrastructure Engineer will join an existing team providing support to internal users and IT infrastructure including E-mail, servers, networks and security. The role will involve the management of technologies such as Office 365, Active Directory, Microsoft System Centre, Windows Servers and Hyper-V virtualization while you will also be involved in infrastructure project implementation.

Key Responsibilities:
Provide desktop support to local users on Microsoft 365 using Active Directory on Windows Server 2008 and 2012.
Support On-premise Skype for Business VoIP solution.
Microsoft Office 365 hosted Email.
Antivirus, deployment and updates.
Management and support of the core network and server infrastructure.
Ensure network and IP connectivity of all workstations, application servers, and back-end office infrastructure.
Identify and remedy network performance bottlenecks to ensure the stable operation and efficient performance of company networks in all offices.
Application of security updates and patches to servers and clients.
Perform system backups and restores.
Monitor Network security.
Maintenance of relationships with external third-party technical teams and vendor suppliers in respect of services and equipment provided and supplied.
Management of IT risks and issues, incident resolution, disaster recovery planning and testing.
Required Skills:
Windows Server (Active Directory / Exchange).
Office 365 (Teams, SharePoint, OneDrive, S4B, Intune).
Virtualisation (Hyper-V preferred).
Network monitoring tools