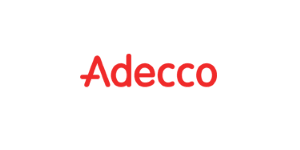 Senior IT Engineers, Level 2 and 3, Waterford, Dublin, Cork - Adecco Retail
Waterford, Waterford
Permanent positions
Location: Waterford or Dublin or Cork

Why this role?

Cool company
Great perspective
Career Opportunity - clear path and support with certificates
Recent technologies

We have some exciting new opportunities for IT Field Services Engineers, for both levels 2 and 3 to join a team who are dynamic and passionate about business technology. Be part of a collaborative environment that adapt quickly and work together to overcome the challenges.
You will provide advanced level support and for on-site installs and projects. This role will be based both in the office and client sites.

Skills required:
*Professional experience in troubleshooting complex IT issues
*Experience in field services support and dealing with clients face to face
*Strong experience with Windows Servers, hardware, routers/firewalls/switches, cloud technologies and virtualisation, Exchange, Office 365
*Nice to have - Azure or cloud experience
*Find timely creative solutions to issues.
*A strong desire to research and study new emerging technologies for consideration in future
*Excellent listening skills
*Excellent analytical and creative problem-solving skills.
*Drives positive results in Customer Experience through timely response, and positive interaction.
*Driving licences

If this is of interest, please get in touch via email Natalia.Merritt at adecco.ie.
Adecco is acting as an Employment Agency.




Adecco Ireland is acting as an Employment Agency in relation to this vacancy.