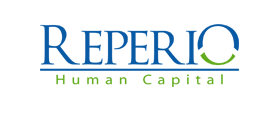 Senior Java Developer - Reperio Human Capital Ltd
Galway, Galway
Senior Java Developer

Java, Spring, Spring Boot, Microservices, AWS, Angular

6 month rolling contract
Excellent rates
Microservices & AWS tech
Galway

Long term contracting Java Developer role, paying excellent rates and working with the latest Java related tech.
You'll get to keep your skills updated in this role as you will develop with the latest Spring, microservices and cloud tech on a huge enterprise, greenfield project that is expected to scale considerably in the coming months and years.
You'll be paid very well in this role and can expect to receive some of the best day rates in the Munster area, along with a very high chance of multiple contract extensions.

Tech/Experience Desired:
5+ years Java development experience
Strong experience developing across the Spring framework
Experience building applications with Spring Boot is strongly desired
Strong ability building REST APIs and services
A good understanding of microservices architecture is desired
Experience working with AWS is a bonus, they will be moving from openshift and starting to use more of the AWS stack in the coming months
Exposure to Angular is nice to have but not essential


For more information, get in contact with Ross Irwin at Reperio
Reperio Human Capital acts as an Employment Agency and an Employment Business.