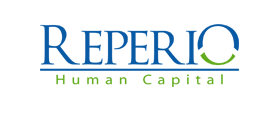 Senior Java Developer - Reperio Human Capital Ltd
Limerick, Limerick
Senior Java Developer
Limerick
6 month contract (extensions expected)
VERY competitive daily rates

This is a big project! The type of project you normally maintain and add functionality to. It's a chance to build a huge piece of work from scratch which is a core part of the organisation's digital offering.
As a Senior Java developer you will be expect to both design and develop a huge REST / Microserivces application based on Java 8+, Spring Boot 2 & Spring 5. It's a completely greenfield project where you will be given design / architecture tasks along with development.
The company have a strong reputation for contractor retention, have a great office location and all reports we receive on the working environment are very positive.

Desired Skills / Experience
4+ years Java development experience
Strong command of the Spring framework
Ideally have experience with Sprig Boot & microservices
Expereince working on large enterprise projects
Exposure to cloud tech is nice to have but not essential
Experience with build / automation tools - Jenkins, Docker etc. is nice have
Experience working as a developer in an Agile environment
For more information get in contact with Ross Irwin at Reperio or click on the link to apply.
Reperio Human Capital acts as an Employment Agency and an Employment Business.