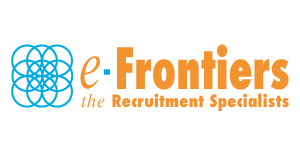 Senior Marketing Executive - E-Frontiers
Dublin City Centre, Dublin

Senior Marketing Executive
We are looking for a Senior Marketing Pofessional with marketing background from a software company with experience in company and client branding. We are looking for you to help grow the organization on an international level and looking for you to help the business develop further.
The Role:

Lead generation, using our technology platforms to come up with qualified leads/prospects that will ultimately lead to generating revenue
Build and develop the company brand and clients brands
Develop and execute marketing plans to engage with

Existing and past customers
Key business contacts
Existing and new prospects

Creating content, copy, etc.
Generate reports that will show all the marketing efforts and the return
Requirements:
3-5 years relevant experience
Tech savvy, strong digital skills, and previous experience in a software company would be ideal
Excellent communication skills, written and spoken
Detail oriented, task and results focused
Exposure to the international market would be ideal.

If the above outline sounds like it describes how you operate, we'd love to have a chat.
Remuneration Package: - Salary DOE