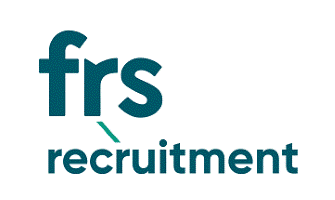 Senior Microbiology Job - FRS Recruitment
Waterford, Waterford

Senior -Microbiology Analyst Job -Permanent - Waterford

Days role

€40-45k DOA

I am delighted to be working with this first class Laboratory whose clients include pharmaceutical, chemical, biotechnology, medical device and cosmetic companies.

The company currently has a fantastic opportunity for a full time, permanent Senior- Microbiology Analyst to work in a state of the art Micro Lab.

I am seeking a candidate with ideally 3-5 years GMP experience and with a degree qualification in Microbiology or a science degree and relevant experience in a Micro Lab .



This company offers a very competitive salary along with a comprehensive range of benefits to include:



A career development and training programme that allows employees to expand their skills and abilities to keep up with changing technology.

A good range of benefits - Pension, Life Assurance, Permanent Health Insurance, Bonus Scheme, Educational Assistance, Employee Assistance Programme, etc.

Family friendly hours where possible to enable employees to balance the demands of home and work to everyone's satisfaction.

Job Responsibilities

To be constantly aware of customer's requirements and strive to meet those requirements keeping in mind the cycle is not complete until the customer has obtained their report.
To perform non-routine tasks in the laboratory or perform the particular type(s) of analysis assigned to them, back filling for Analysts as required.
To develop and validate new tests and procedures for the company and customers.
To complete specific technological projects and write the results of these projects accurately, confidentially and on time for customers
To sign all technical documents once training in this task is successfully completed. This includes laboratory reports, SOPs, protocols, investigation reports and any other documentation issued.
To authorise customer work from Analysts.
To handle any customer related queries where necessary and liaise with the team to solve these queries if needed.
Desired Skills and Experience:
A degree or diploma in Microbiology or a related discipline is desirable.

For more information on this Senior Microbiology role, please contact

Richard

on 086 185 23 27

day or evening.



Microbiology Analyst, Microbiology, Microbiologist, Microbiology QC analyst Method Validation & Method Development, Endotoxin, bioburden. Growth Promotion, Biological Indicators, Plate reading, pH, Conductivity, TOC & Nitrates



40,000 - 45,000 per year
Full benefits