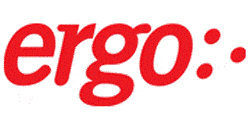 Senior .NET Developer 6 Month Day Rate Contract - Ergo
Wicklow
Overview:
We have an exciting opportunity for a .Net Developer to work onsite for an interesting and dynamic client of ours. In this role you will be working with .NET, C# and Azure. This role is based in South Dublin and is close to the Dart line. The role is a 6 month day rate contract that can be worked remotely if required.

Key Responsibilities:
Producing code for and working with SaaS applications.
Building and implementing Restful API's.
Provide advice on solution offerings, strategy, designs, implementation approaches and alternatives/trade-offs.
Review and comprehend third party customer applications and make recommendations on each application against specific criteria.
Document results, suggested fixes and rejection reports for developers.
Organize and facilitate Developer Support conference calls when required.
Create both internal and external best practice documentation.
Desired Skills:
Strong .NET and C# knowledge, including design and development.
5 + years development experience using .NET framework.
Experience working on a team of .NET developers.
3+ years of Azure experience especially focused on Azure Websites and Azure Active Directory.
Strong hands on knowledge of implementing and building Restful APIs.
3+ years of JavaScript development.
A strong technical background with previous experience of building a SaaS service.
Educational Requirements:
A Bachelor's degree in computer science/engineering discipline.
SaaS certifications are an advantage.