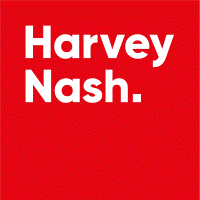 Senior .Net Developer - Harvey Nash Ireland
Longford, Longford

Senior .Net Developer

Requirements/Skills:

Net Framework 3.5 upwards and Microsoft Visual Studio 2005 - 2015, Microsoft Team Foundation Server 2010 upwards, Microsoft Visual SourceSafe 2005 upwards

and VB.NET

.

Experience of

Microsoft Entity Framework 6 and Oracle DB Server Versions 9 - 12 and Oracle PL/SQL

.

ODP.Net/Oracle Managed Client and Citrix SDK and TOAD for Oracle 9.6 - 12.2 and WinForms Development

.

Web Development/Web Services and ETL/Data Replication. (LEI, Oracle Streams, Materialized Views, custom replication methods) and Nuance Autostore Document Management Solutions and LEADTOOLS Document Management & Multimedia Libraries/SDK

.

Experience of

TWAIN API and Active Directory and Previous experience of working in a secure environment.

If you think that you would be a good fit for this role please apply directly or contact me at

eric.booth@harveynash.ie