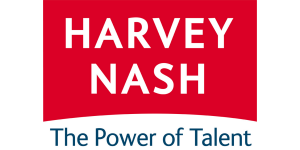 Senior .NET Engineer - Harvey Nash Ireland
Dún Laoghaire, Dublin

Due to continued success and growth of our client business,we are looking for Senior .NET Developer to expand their Technical Team. You will build and maintain a large scale, distributed system spanning across multiple geographic locations and markets.

Our clients platform fully resides in AWS, and focuses on ease of use for their customers.

You will work with cutting-edge technology including the latest .NET stacks, automated tests, functional programming, infrastructure as code, continuous integration and automated deployments.

What you'll do:

Writing great code. We understand code is read more than it's written, better off tested and maintainability is a must.

Helping shape what we build. You'll be working closely with product owners, designers and other engineers to design and refine our work. We work as a team and your input is key.

Owning delivery. We're obsessed with shipping value; you'll own work beyond just a pull request.

You'll care about bugs, scalability, uptime and other non-functional requirements.

Growing together. You'll review others' work and happily seek feedback on yours to ensure we build a better codebase and sharpen each other's skills.

Write automated tests to validate your own code

Integrate systems, by building APIs as well as connecting to other services

Write server-side code for web-based applications and develop prototypes quickly

What we are looking for:

A skilled Engineer. 5+ years' experience of building APIs and services.

Strong on C#. Enjoying the open source .NET core renaissance.

Deals in databases. You can sketch out schemas, discuss the tradeoffs of SQL / T-SQL and query-plan your way through scaling issues.

Happy in the Clouds. Our Cloud Native platform is hosted in AWS. You'll be comfortable working with a system that supports users from around the world, at scale.

OOP Design and Patterns

Distributed Systems

Writing automated tests for your own code

Strong written and oral English communication skills

Passion for best quality practice and continuous professional developmen

Desirable skills

Working knowledge of ASP.NET MVC
Domain Driven Design
Knowledge of asynchronous programming in .NET (async / await)
RESTful architectures
AngularJS
Working with Continuous Integration and Continuous Delivery
F#
Microservices
Functional Programming
Exposure to cloud (especially AWS)
DevOps
NoSQL
Infosec
Git

What we offer:

Training and support to improve as professionals
International project setting in a dynamic market
Lots of interesting technology
Taxsaver DART scheme
Competitive compensation including share option scheme

This is an exciting opportunity to join a company experiencing exceptional growth and to play a pivotal role in a highly progressive development department, under the leadership of some of the greatest technical minds.

If you feel you match the above then please apply below for immediate interviews.



Please

give me a call for more information. 01674 1411 Marko Soldo

NOTE: You must be an EU resident or have a valid STAMP 4 or Spousal visa to qualify for this role. Given the tight internal business deadline on this project and the timescales involved in processing work card/permit applications, regrettably, we will not be offering work permit sponsorship for this role.



€65,000.00 - €85,000.00 per year