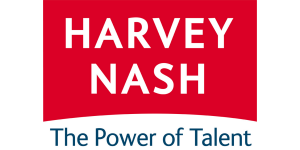 Senior .NET Engineer- Swords - Harvey Nash Ireland
Dublin swords, Dublin

Role is in Dublin North close to Airport.

Responsibilities

Support the development of .NET applications: .NET, .Net Core, Web API, Entity framework and SQL Server
You will be part of a product team contributing to the ongoing evolution of eShopWorld's suite of ecommerce products. This will mean working with Product Owners, Scrum Masters and QA Engineers in our development teams based in Dublin and Newry. We expect the developer to be comfortable working on their own and as part of a team.
You should care about agile, continuous integration, continuous deployment, TDD, unit testing and integration testing.
Essential Requirments:
6 or more years industry experience in the commercial domain
Excellent knowledge of C# you should be at the leading edge of your field.
Cloud native architecture
Knowledge of development stack: WebApi, ASP.NET, .NET Core, Dependency Injection, Microservices, Restful architecture.
Experience in the Azure stack beneficial: App Insights, Cosmos, Service Fabric, REDIS, etc..
Strong candidates that are interested in moving to the .NET stack will be considered
Domain Driven Design experience an advantage
Experienced in Test Driven Development working within an Agile SCRUM team.
Intellectual curiosity, learning agility, and enthusiasm for tackling tough problems.
Outstanding communication skills required - primarily the ability to communicate ideas

Please give me a call for more information. 01674 1411 Marko Soldo

NOTE: You must be an EU resident or have a valid STAMP 4 visa to qualify for this role. Given the tight internal business deadline on this project and the timescales involved in processing work card/permit applications, regrettably, we will not be offering work permit sponsorship for this role.