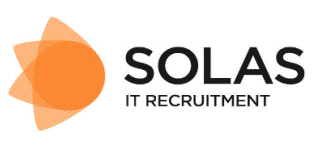 Senior .Net UI Developer - Solas IT
Dublin, Dublin
Senior .Net UI Developer – Contract

A leading multinational in there industry and have set the standard over the last 50 years, being a well established with a global presence. The new application set is being developed using MS-stack (asp.net / MVC / net / SQL server) and will be rolled out globally. With a strong reputation as being the top choice amongst their clients. There solutions have had a massive impact on successful businesses. We are actively looking for Senior .Net UI developer based in the Dublin City Centre. The ideal candidate has at least 5 years experience of designing and implementing in .Net / Asp.Net MVC Web Applications in enterprise system development. To apply send your CV to ryan.wannenburg(at)solasit.ie or call Ryan on 012449531.
Responsibilities
Design and Development of core modules on time, and to required quality.
Ensuring the quality of delivered software through maintenance of unit tests, continuous integration, and completion of design and code reviews.
Working with an excellent .Net Development team.
Estimation of development tasks
Working with Business Analysts & UX in defining requirements and prototyping solutions
Working with the QA coach on defect prevention and team QA activities.
Skills/Experience
Commercial experience developing enterprise-level web applications using C# and a Javascript Framework (Angular, AngularJS, KnockoutJS, etc.)
.NET 4.5 or higher
JavaScript Code Structures – Modules, AMD, Prototype, Pub/Sub, Promises etc.
MVVM, Angular.
Unit test (qunit, Jasmine, etc.)
Experience with CSS/LESS/SASS
ASP.NET MVC. Helpers, HttpModules, ActionFilters, Dependency Resolver etc.
Dependency Injection, IOC Framework (Structure Map, Ninject, etc.)
Agile, Test Driven development practice, unit-tests frameworks (nunit, RhinoMocks, etc.)
If you are happy to be represented by Solas and be put forward for this role (or would like more information) please email me with your CV via the link, indicating if wish to be represented by Solas. Alternatively please call me (T: 00 353 1 2449531)