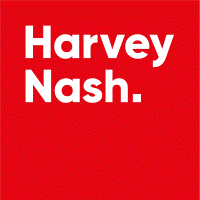 Senior Network Engineer - Harvey Nash Ireland
Dublin, Dublin

Harvey Nash are working with a global FinTech to recruit for a Senior Network Engineer to join a growing cloud network reliability team based in Galway, Ireland (Remote working option with flexiblility to travel to Galway as and when required).

As part of the network reliability team, you will be responsible for supporting and improving the reliability and performance of the firms cloud network infrastructure - covering the connectivity to / from the on-premise network, virtual networks in AWS & Azure, web proxy services, DNS, LoadBalancers, firewalls, security groups and cloud related network sources.

Some of the key responsibilities are to:

Providing operational support and participate on an on-call rotation
Proactive focus on improving the reliability of the network and related infrastructure services
Improving monitoring, alerting, observability of the network
Reviewing logs and metrics for network capacity trends
Creating well-written documentation and root cause analyses (RCA)
Troubleshooting connectivity and performance issues with application teams
Identifying gaps and missing capabilities in our product portfolio and drive improvements
Ideally you will have a combination of the below technical skills:
BA/BS degree in IT or demonstrate equivalent experience in a similar network or cloud related role
Proven experience working with network protocols such as TCP/IP, HTTP, SSL/TLS, DNS and routing / switches, firewalls, load balancing, and web proxies etc.
Operational experience supporting distributed systems in a production environment
Experience with monitoring and metrics collection with intent on continuous improvement
Proficient with Linux systems, the command line, and an editor
Hands on experience or knowledge of cloud networking and security in AWS and Azure
Experience with infrastructure-as-code, templates, and source control would be a bonus.
Some Python or similar programming experience and ability to use APIs such as boto3 would be advantageous.
Comfortable liaising with other technical teams and key customers when required.
Network or Cloud certifications (CCNA, CCNP, CCDA, JNCIA, AWS, Azure, etc) are desirable but not essential for the role.
Benefits:
In addition to a competitive salary, you will gain the chance to develop your skills in cloud networking technologies and scripting for automation.
If you are interested in this role or want to learn more, you can contact Aaron for a confidential chat at 01 674 1415 or apply directly.