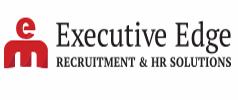 Senior Network Engineer / Specialist - Contract - Executive Edge Citywest
Dublin, Dublin
Senior Network Engineer / Specialist - Contract
Our client is looking to recruit an experienced Network specialist to join their ICT team for an initial 3-month contract, which could be extended.
The purpose of the role is to provide technical project services and 2nd/3rd line issue resolution in a fast-paced dynamic environment.
The Role:
Monitor and Manage ICT Network and Security performance, configuration, maintenance and repair to ensure optimal performance and availability for all ICT infrastructure, systems and key processes.
Manage and supervise the day to day operations of the IIS Network & Security Team
Manage and participate in ICT Projects as required.
Manage the network and security environment.
Manage change control procedure for the IIS Network & Security environment.
Ensure ICT documentation and records are created and maintained.
Provide backup and support for ICT peers as requested.
Manage operational reliability of ICT network and security environment.
Contribute and input to ICT infrastructure design.
Provide direction and support to colleagues as required.
Lead problem solving efforts, often involving outside vendors and other support personnel.
Maintain and update ICT policies, procedures and guidelines as required.
Ensure ICT IIS network & security policies and procedures are followed.
Test recovery of network and security environment in accordance with ICT PPG's.
Perform monthly performance reporting as required.
Manage and carry out planned preventative tasks for IIS network & security Team.
Participate in the ICT on call.
Provide 2nd and 3rd line support.
Provide cross cover for other IIS team members as required.
Deputise for ICT Infrastructure Services Manager when required.
The Person:
Third level qualification in IT or Electronics
5+ years experience in an IT Engineering / Infrastructure / Networking role.
The jobholder will be expected to act on their own initiative in the completion of their role.
Must be a good team player with excellent communication skills.
For more information please call Keith on 01 4663983 or email your cv to

keith@executiveedge.ie