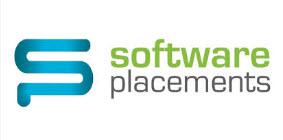 Senior PHP Developer - Software Placements
Dublin, Dublin 2
Overview:
PHP, LAMP, JavaScript, €50k-€60k, 3+ years, Dublin.
Detailed Description:
The client:
A leading digital news company, my client has an opening for a Senior PHP developer to join their innovative engineering team.
Role:
Reporting to the CTO, the Senior PHP Developer will be responsible for developing world-class applications and products for an extremely exciting and innovative project.
Duties and Responsibilities:
Secure code development

Technical expertise in LAMP Stack development

Creating and maintaining high-quality SaaS products.

Working to strict deadlines within the Agile environment

Keeping up to date with the latest Tech trends and developments to ensure that our products continue to be world class…
Experience:
Proven software development experience in PHP development

MVC Frameworks essential: Laravel, Symfony, etc.

Minimum of 3+ years PHP/LAMP Stack development experience 

Experience of BDD

Restful API

BS or MS in Computer Science or related field
The Rewards:
As a reward for your commitment to this role, you will receive an excellent salary and a competitive benefits package.
Contact:
Please contact Kenny Vaughan at Software Placements on +353 (0)1 525 4648 or email your C.V in Word format to kvaughan@softwareplacements.ie or through the link provided.
€50,000.00 - €60,000.00 per year
Benefits Package