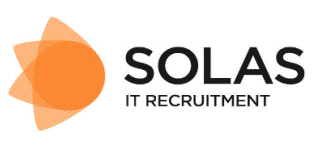 Senior Product Manager - Contract - Solas IT
Dublin, Dublin
Senior Product Manager – Contract (Excellent Day Rates)
We have a new requirement for a Senior Product Manager to join a prestigious multinational organization that has a strong global presence and a global leader. This is an initial 6-month contract with view to being extended, you will be required to develop ideas through to completed software products and create compelling roadmaps around the products going forward. 
You will work alongside an agile team which includes Product Owners, UI/UX designers, and a development lead to bring the vision to fruition. This is a challenging but also rewarding opportunity.
Apply for the Senior Product Manager Role above or contact Ryan Wannenburg for more information.
Responsibilities of the Product Manager Role:
Work with our Business partners in developing a vision for software products
Assist with developing roadmaps, and portfolio planning
Drive high level design and solution-in exercise
Ensure business requirements are prioritized
Manage key stakeholders throughout the process
Required Skills and Experience for the Product Manager Role:
5+ years' experience in Product Management, or in a similar leadership role, either in-house or in commercial software at an enterprise scale
Bachelor's degree in a related discipline or equivalent industry experience
Exposure to CRM or mobile applications
Experience of working in an agile environment
Knowledge of user centred design technique
Competencies
Critical & design thinking
Stakeholder management, and the ability to influence at Executive Management level
User engagement experience, including research to understand user needs and motivations
Ability to deal with ambiguity, can prioritize rapidly and update quickly
Strong facilitation, negotiation, and mentoring skills
If you are happy to be represented by Solas and be put forward for this role (or would like more information) please email me with your CV via the link, indicating if wish to be represented by Solas. Alternatively please call me (T: 00 353 1 2449531)