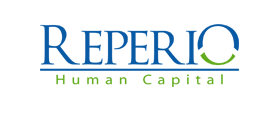 Senior Product Owner - Reperio Human Capital
Dublin, Dublin

Senior Product Owner - 6+ Month Contract - Dublin

€400 - €500 daily rate

Are you looking for a new opportunity as an ambitious leader within a successful finance company based in Dublin? We are looking for a Senior Product owner to lead and deliver digital products, build clear roadmaps communicating with all stakeholders to present goals with significant outcomes. You will work to establish/meet commitments with a clear vision in mind for the overall business and deliver performance in line with deadlines.

Requirements:

5+ years in a Product Owner role
Background in finance, banking, insurance sector would be desired
Strong knowledge working within an agile, waterfall environment
Excellent communication skills and experience dealing with products users
8+ years' experience delivering IT Projects
Degree in a related discipline or relevant work experience

For more information on this position, please follow the link provided below to apply or call Holly Cheevers at Reperio Human Capital.

Reperio Human Capital acts as an Employment Agency and an Employment Business.