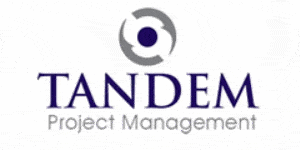 Senior Project Documentation Controller - Tandem Project Management
Waterford, Waterford
Summary:
An experienced Project Co-ordinator is required for a biotech company in Waterford. The successful candidate will work closely with the technical leads and project managers to ensure lean delivery if the technical document workflow. The candidate will effectively managed documentation project lifecycle within stage gate model boundaries and correct storage of same within predefined project library. The project co-ordinator will interact daily with the projects team and drive accountability. Ultimately the successful candidate will support the procedures development and driving technical document delivery to approval.

Responsibilities:
On receipt of dements from technical peers manage the loading into the documentation management system, monitoring and accurate status and reporting on technical documentation to remove roadblocks.
Weekly reporting and monitoring of workflows to management will is key to the success of the role.
To ensure accuracy of status to management and project managers to maintain productivity. Removing identified barricades and resolution same.
Working within site systems: Geode GMP management, site change control system and Adobe pro – approvals workflows.
Leading departmental standard operating procedures / engineering work instructions development.
Scheduling & co-ordination of project life cycle reviews in conjunction with PMs.
Change, control administrator to be responsible for all engineering and technical disciplines that projects involve.
Schedule, plan, forecast, resource and manage all the technical activities aiming at assuring project accuracy and quality from conception to completion.
Diverse portfolio assignment will include exposure within our Biopharmaceutical operations such as process, sterile filling equipment, inspection and medical device mythology.
Maintaining action log for projects team for preparing, scheduling, coordinating and monitoring the live editing files, like protocols, vendor handover packs, contracts & safety files.
Report regularly on project status.
Assign responsibilities and mentor project team Monitoring compliance to applicable templates in line with practices QA/QC policies, performance standards and specifications
Successful candidate will support our procedures maintaining transparent, up-to-date and easily traceable documents status.
Check for accuracy and edit files, within the project life cycle to IOQ, URS, SAT, Protocols, Contracts, safety files & ensure they are audit ready and to hand.
Scan and storing documents and administering minor updates in the electronic workflow
Distribute project-related documents in physical and digital records, retrieve files as requested by employees and clients. Manage the flow of documentation within the organization
Maintain confidentiality around sensitive information and terms of agreement
Provide support to Management for technical administrative activities, such as business case editing and finalisation, Project change controls and routine day to day activities.
Interact daily with the team to interpret their needs and requirements and represent them to stakeholders.
Cooperate and communicate effectively with management and senior stakeholders and other project participants to provide assistance and technical support.
Qualifications & Experience:
5 years' experience as a documentation controller or similar role.
Strong attention to detail, data organization skills & ability to drive accountability to deliver.
Excellent communication skills with ability to lead from the front.
Familiarity with project management, with technical capability to support comprehension of activities.
Hands-on experience with MS Office and MS Excel, proficient typing and editing skills.
Familiarity with cGMP Pharma / Medical device industry.
Time management and organization skills.
Experience in Electronic Document Management Systems (EDMS), Geode, Adobe-pro other is an advantage.