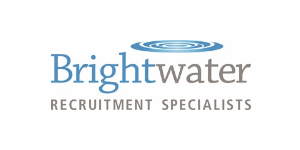 Senior Project Manager - BRIGHTWATER SELECTION (CORK) LIMITED
Cork, Cork
Our client are a large and well know organisation in Ireland.
They have an immediate requirement for a Project Manager to deliver key business and IT related projects. These roles are offered as a 2-year FTC but there is a possibility of permanency. The role is based in Cork and will start remotely.
You will report to a Project Delivery Lead and you will have full responsibility for managing the project delivery through the project life cycle.
The role:
Managing the delivery of a portfolio of projects from initiation through to project closeout. Influencing the continuous improvement of project delivery across various portfolios, through the use of standard project delivery processes.
Ensuring the procurement process is followed as appropriate in the project lifecycle.
Acting as a key enabler to business for project delivery.
Managing project plans and allocating resources to achieve planned work schedules.
Managing & reporting on status, risks, issues and projects plans of all projects within the portfolio on a regular basis.
Ensuring that analysis and overall system design, including production of specifications is completed.
Manages stakeholders across the project lifecycle including users and external resources/service providers.
Managing to budgets and timescales to ensure adherence to approved milestones and overall budget
Ensure the project team develops detailed test plans and test data for system, business, and post – production testing.
Managing one or more direct reports, where allocated.
Ensure user training and post go live support established and completed to support the project.
Keeping up to date on issues and development so that leading practices can be applied across the organisation.
Building and maintaining strong relationships with business leaders and influencing their decisions on project prioritisation.
Managing relationships with all suppliers and contractors, monitoring their progress and adherence to the contract, representing the Project Delivery team at meetings with third parties.
The ideal candidate will have:
• Relevant 3rd level qualification in Business, IT or related discipline. Minimum of 7 years Project Delivery Experience, with a least 5 years as a Project Manager.
• Project Management qualification required.
• Proven ability to create and develop good working relationships to facilitate the accomplishment of work goals, coupled with the ability to gain commitment from others.
• Experience with identifying improvement opportunities, generating ideas and implementing solutions.
• Have excellent analytical skills and be able to identify and analyse problems and potential. improvements, and propose and implement solutions.
• Ability to set up ongoing procedures to collect and review information as needed.
• Proactively identifying new areas of learning and using newly gained knowledge and skill on the job.
• Ability to set own high standards of performance and delivering desired results.
This is an excellent opportunity to join an award-winning team and work on varied and interesting projects. Please submit your CV through the link today for immediate consideration.