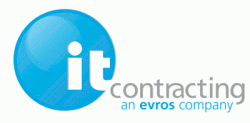 Senior QA Test Engineer - itContracting
Waterford, Waterford
ItContracting are seeking applications for a Senior QA Test Engineer, this is a permanent position based in Waterford.
 
Principal Duties and Responsibilities
 

Provides leadership and mentoring to other team members.
Comfortable representing QA team and presenting to management.
Proactively improves processes to help deliver a better product.
Investigates new software tools & test frameworks that can be used by the QA team.
Reviews test plans and test cases prepared by other QA team members to ensure good standards.
Creates and maintains standard documents to be used by the QA team.
Plan, design, implement & execute verification and validation tests and report bugs in a clear and concise manner.
Manually test features that cannot be automated using scripted or non-scripted methods such as exploratory testing.
Provide regression tests when functional changes are done.
Design and develop automated functional and load tests.
Work with projects manager and/or technical leads to define test requirements.
Collaborate with the team in an Agile Environment to help create great features.
Work to the best of your ability to meet project milestone dates.
Provide solutions to design and implement automated tests.
Identify areas for improvement to help make things better.
Essential Knowledge & Skills
Candidate has achieved an honours degree in computer science/engineering or a related field.
Excellent understanding of test engineering best practices, methodologies, and processes.
5+ years manual and 3+ years automated functional software test experience.
Experience using with at least 1 testing framework or tool(i.e., Cucumber, Selenium, Appium, TestCafe, Cypress, Puppeteer etc)
Experience with programming languages (For example JavaScript, Node.js, c#, php etc)
Experience testing Web APIs.
Experience with Continuous Integration using Jenkins (or similar tools).
Experience with source control systems such as Git.
Experience testing Android mobile applications.
Good understanding of relational database structure and design. Comfortable creating SQL queries.
Ability to quickly learn new systems.
Experience using JIRA (or other defect tracking tools).
Experience of working in an Agile SCRUM development environment.
 
 
Candidates must be eligible to work in Ireland or currently hold a Stamp 4 Visa to apply.
For more information please apply here or contact Paul Evans ( +353 1 2187769 or paul dot evans at itContracting dot ie )
Evros / itContracting is an equal opportunity employer who seeks to recruit and appoint the best available person for a job regardless of marital / civil partnership status, sex (including pregnancy), age, religion, belief, race, nationality and ethnic or national origin, colour, sexual orientation or disability. Evros / itContracting apply all relevant Data Protection laws when processing your Personal Data.
If you choose to apply to this opportunity and share your CV or other personal information with Evros / itContracting, these details will be held by us in accordance with our privacy policy used by our recruitment team to contact you regarding this or other relevant opportunities at Evros / itContracting.
 
Ref: ITC3374